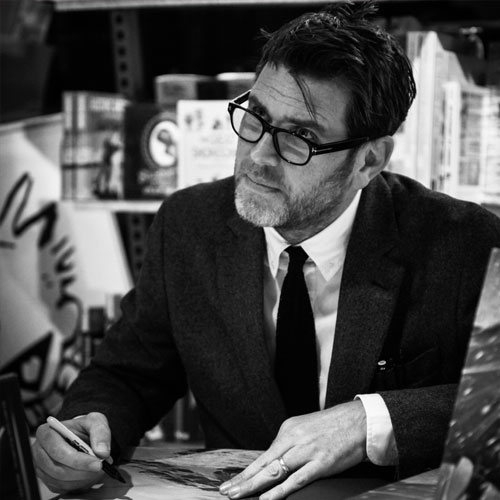 Glyn Dillon
Born in 1971, Glyn Dillon has had a wide-ranging career, working as a storyboard artist, concept artist and designer for both film and television.

After spending his early career drawing comics, he went on to work as an illustrator in toy design and animation. He then wrote and drew the graphic novel The Nao of Brown, for which he won the Best Book prize at the British Comic Awards in 2013. The French translation, Le Nao de Brown, also garnered him the 2013 Prix Spécial du Jury du Festival d'Angoulême. In 2014, it won the Best Foreign Book award at the Treviso Comic Book Festival, Italy.

More recently, Glyn Dillon was co-costume designer on Rogue One and Costume Chief Concept Artist on Star Wars: The Force Awakens. He and Dave Crossman worked as Costume Designers on SOLO: A Star Wars Story. He lives in London, England, with his wife and two sons.